If you are using either the Tabbed or Shop Style product page type, then you have the ability to set the starting tab (i.e. the tab that will be open when the page loads).
To set this, go to the Product Page screen and use the Starting Tab dropdown to select from your existing tabs. This will include any custom tabs that you have created.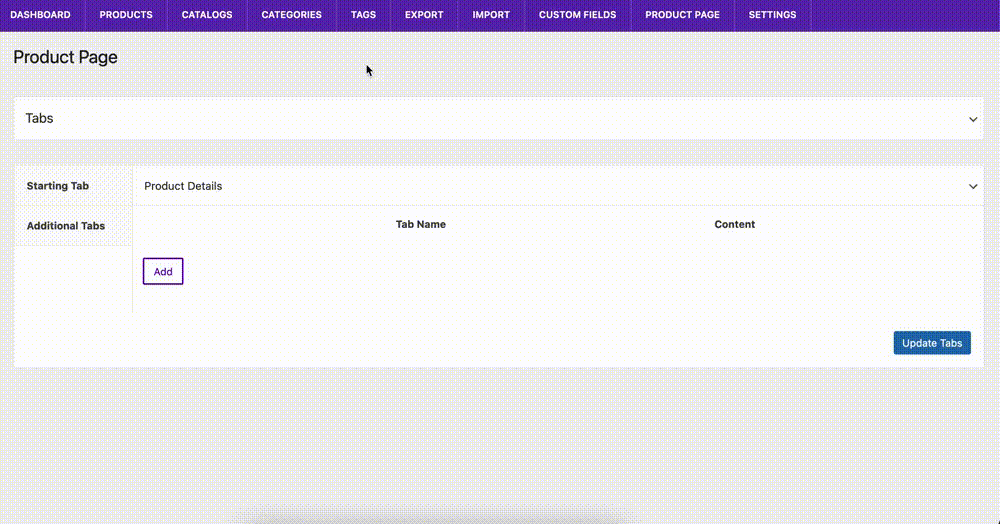 Make sure to click the Update Tabs button when you're done to save your changes.