To create a new FAQ in your WordPress admin, go to FAQs > Add New. You'll see the following page: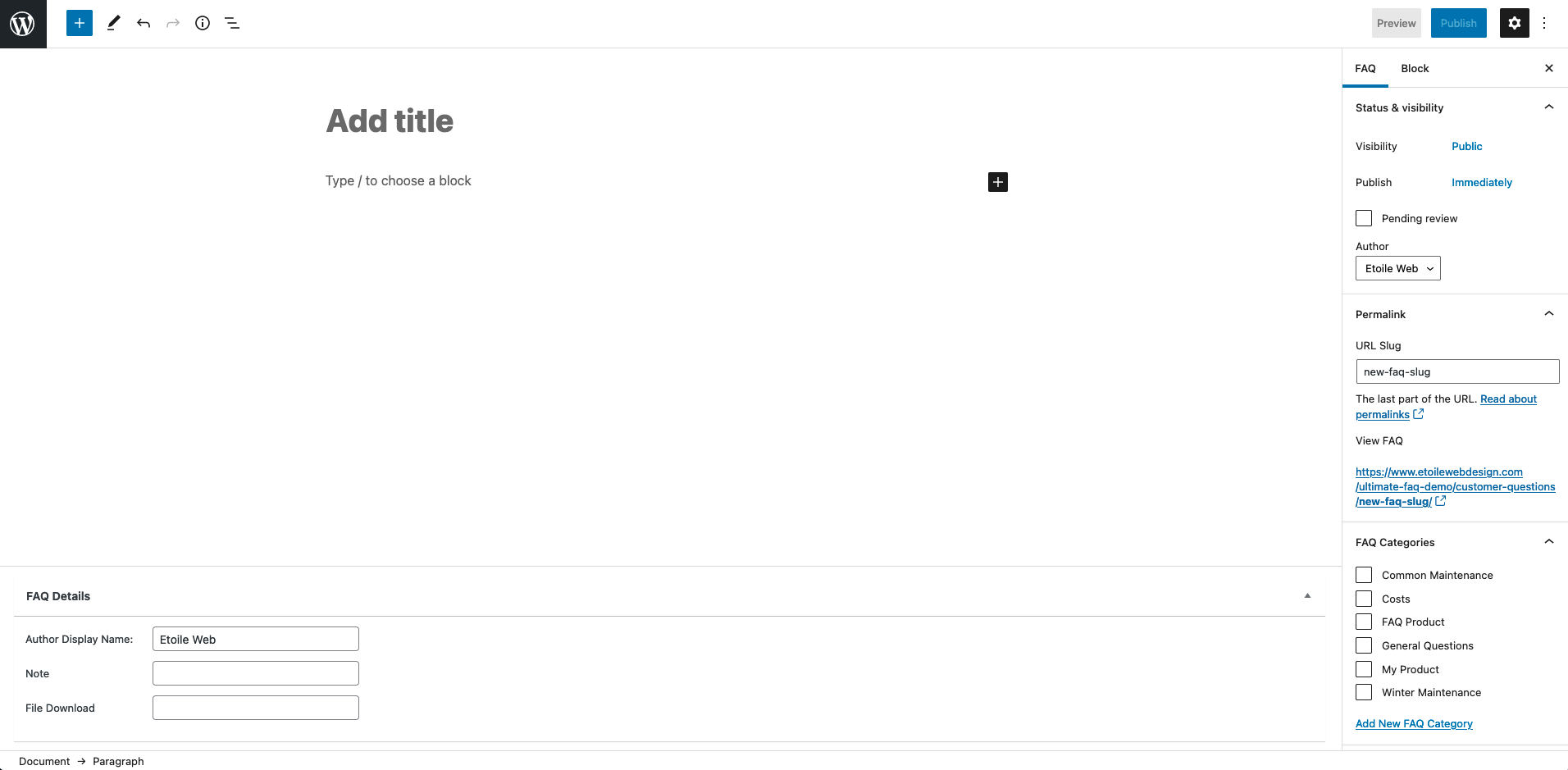 Start by giving the FAQ post a title. This will be the question. Then use the body content area below the title to write out the answer for the FAQ.
After this, you can use the FAQ Details section underneath to set the author display name.
On the right of the screen, you'll see a number of panels for adding information to your FAQ. Here you can do the following:
Assign the FAQ to one or more categories
Addign the FAQ one or more tags
Set the URL Slug for your FAQ. This will be the permalink used when you visit the individual FAQ page.
Once you click the Publish button at the top, your FAQ will be published.
Premium Features
If you have the premium version of the plugin, then, in the FAQ Details section, in addition to the author display name, you will also be able to fill in any custom fields you have created/added.